Regular price
$35.00
Sale price
$30.00
Unit price
per
Sale
Sold out
Function shouldn't be frumpy!

These great looking yet practical Sock It To Me compression socks can be worn throughout a flight, when playing sport or whenever compression support is needed. They finish below the knee and are designed to support the calf muscles with graduated compression from the foot and ankle. These socks will help reduce swelling on a flight and are typical of those sold over the counter at chemists and other travel stores.
Check out the cute Sassy Socks that not only give good compression, but are cute enough to wear with skirts or shorts!
Tip: Doctors advise you put your travel flight socks on when you get up in the morning the day you travel, wear to the airport, and don't remove them until a couple of hours after you have landed for best results to reduce swelling.
Please note: if you are prone to blood clots, are pregnant or have had recent surgery, please get your doctor's advice.
To choose the correct size, use your calf measurement first (see below).

Material: Nylon/spandex

Size: S/M is a Women's size 6.5-8 shoe (European size 37-40)
Ankle circumference 16.5cm-20cm
Calf circumference 26.5cm-35.5cm
Size: L/XL is  8-10.5 shoe (European size 40-43)
Ankle circumference 20cm-24cm
Calf circumference 29cm-39cm

Size: XXL is an 11 shoe (European size 44-45)
Ankle circumference 26cm
Calf circumference 39cm-42cm
Foot length (without stretching it) from 19-20cm
Compression: 20-30mmHg graduated compression
Share
View full details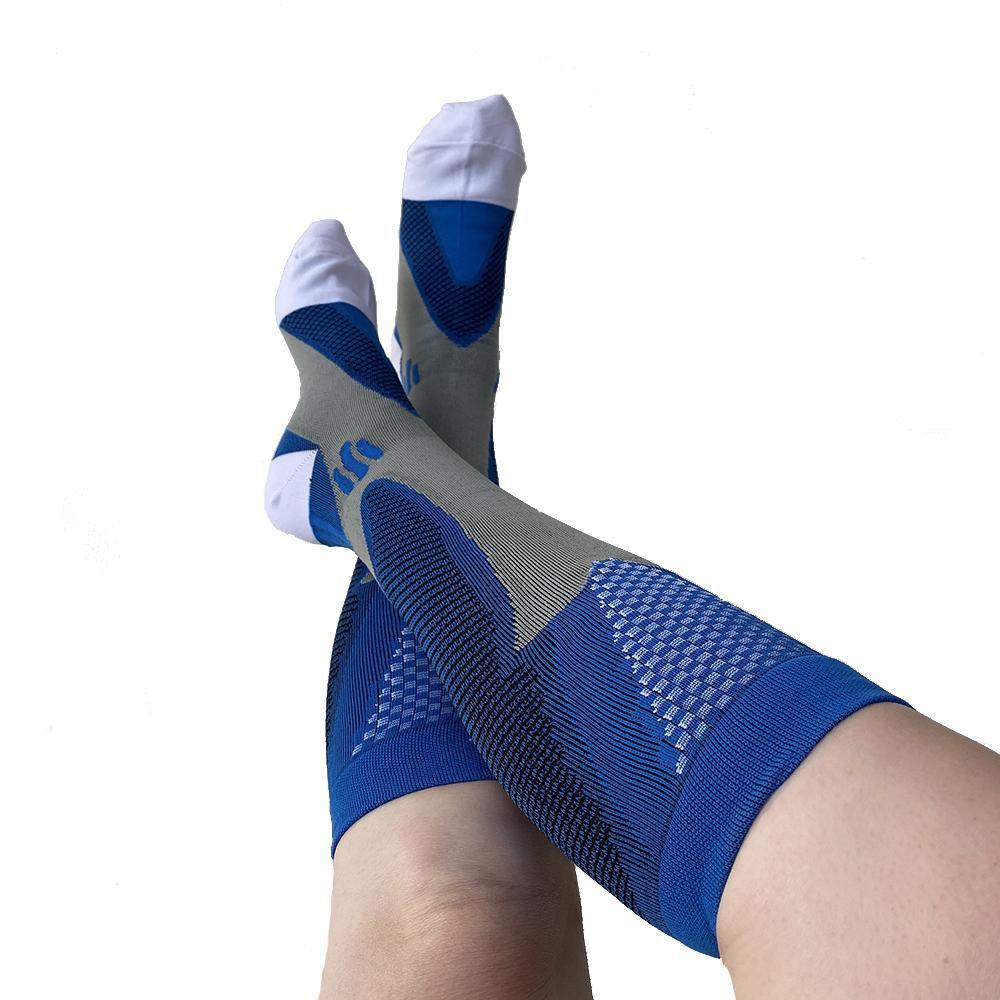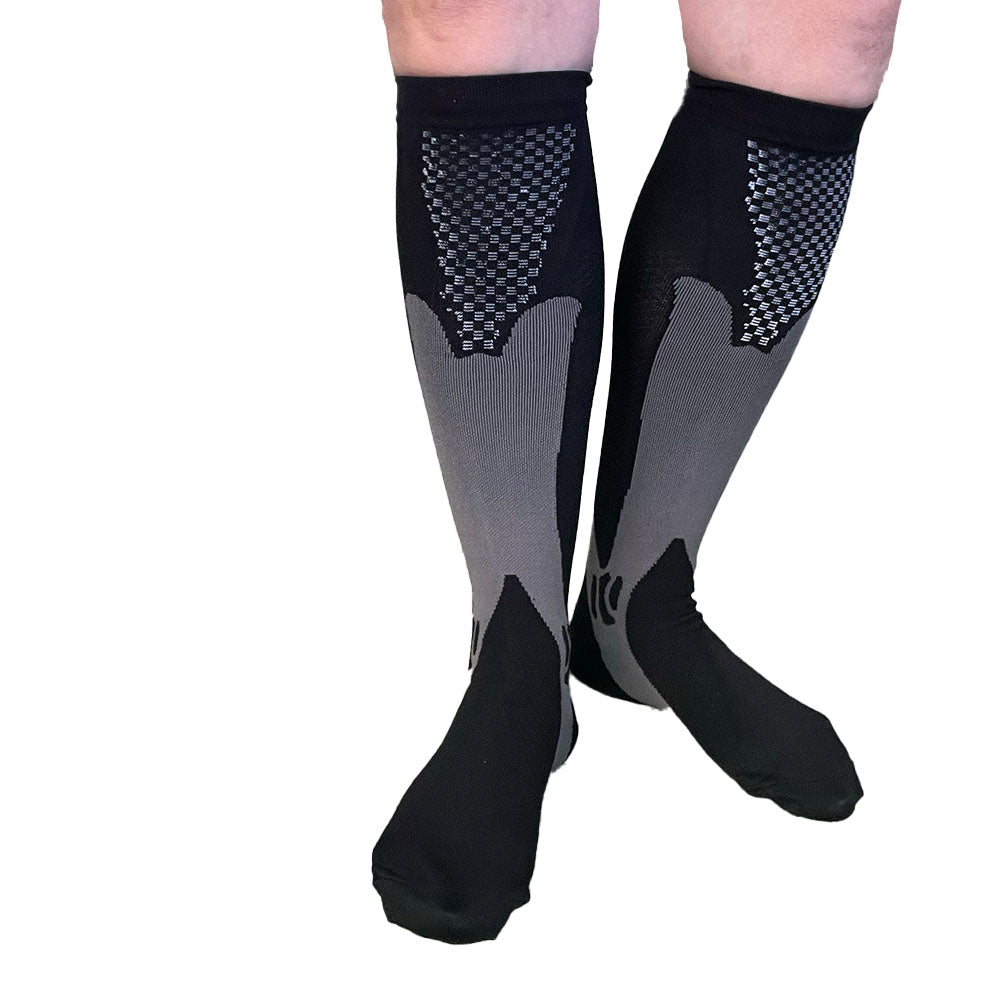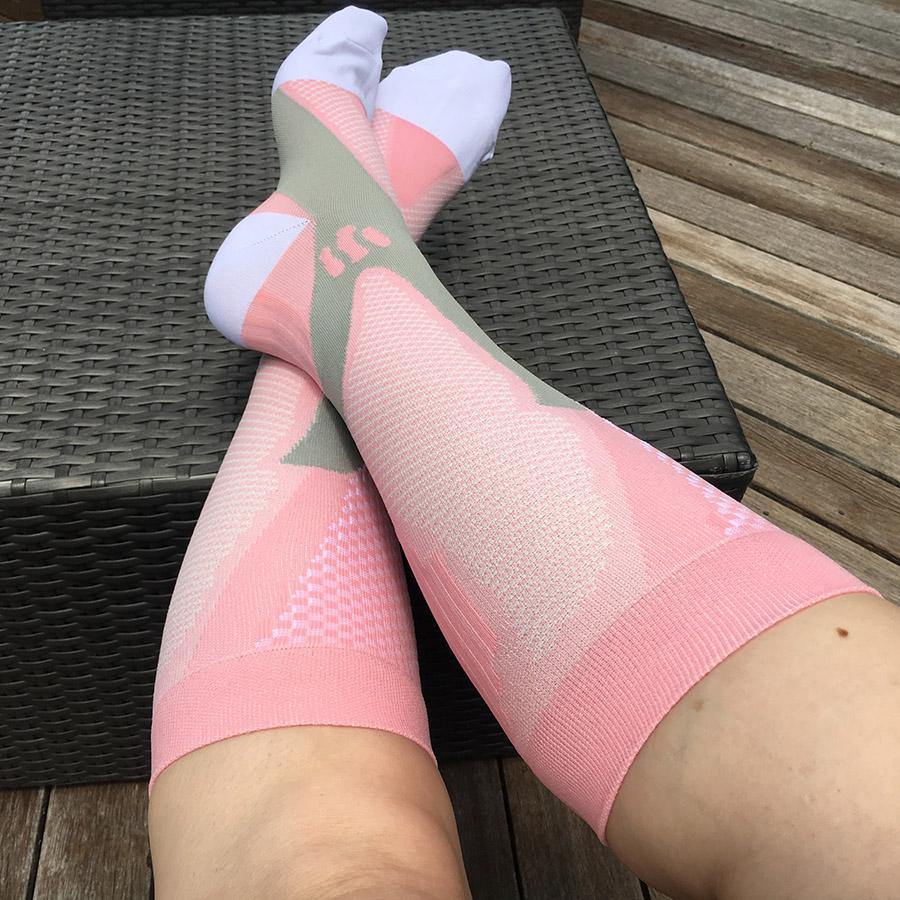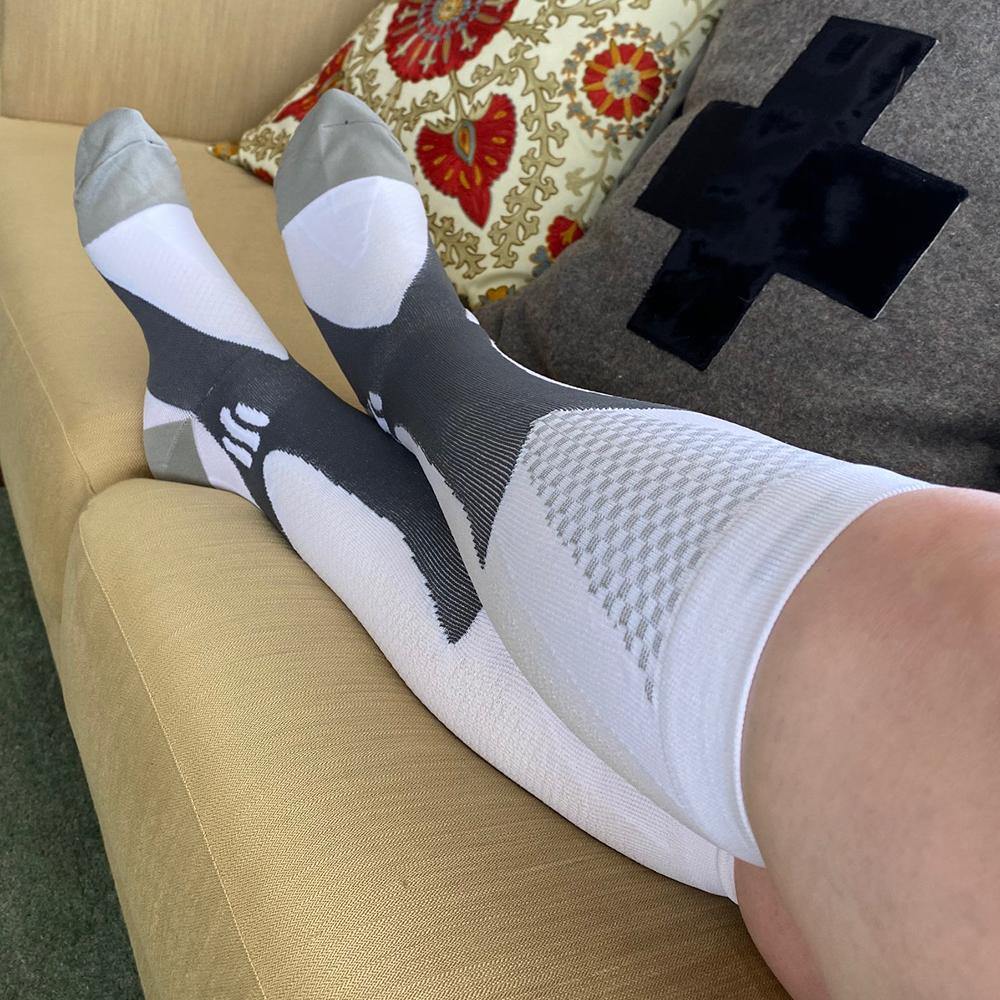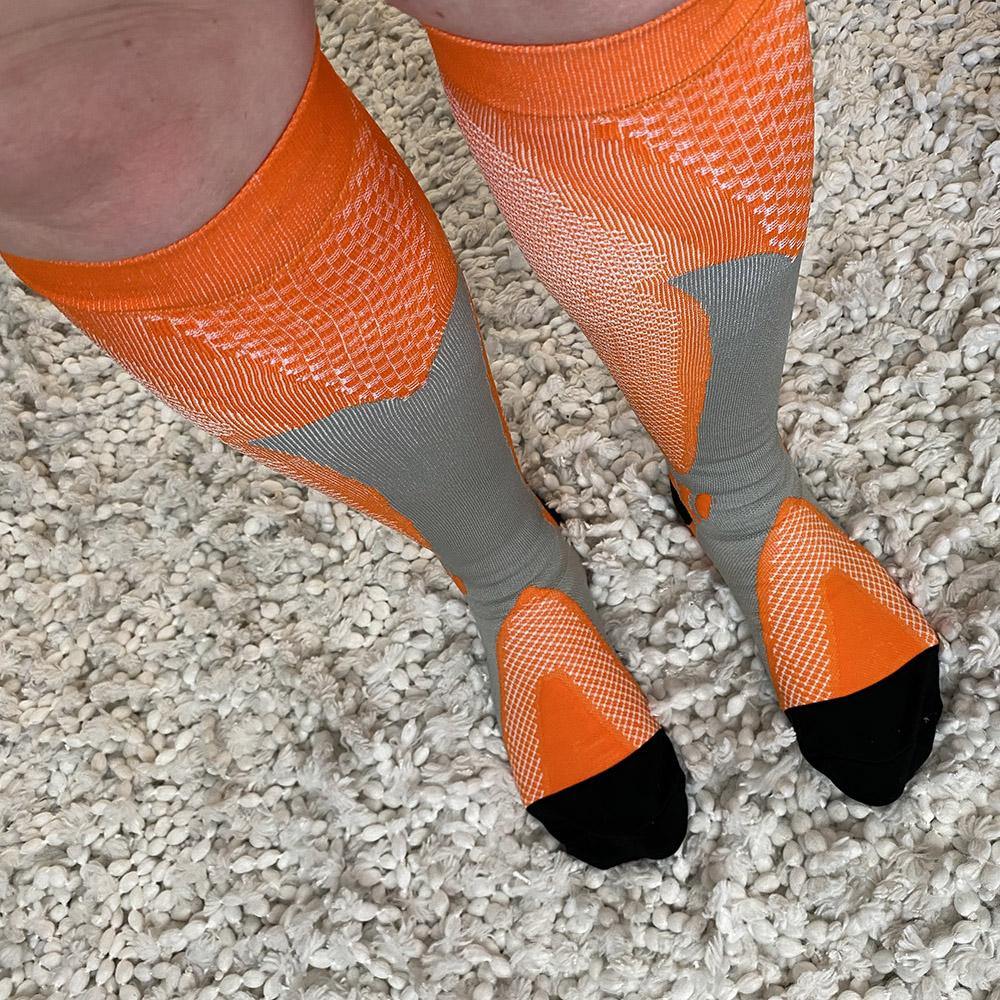 Worked a treat
I knew these were essential, as a friend travelling long haul just before I did had terrible swelling and she is not as big as me. It took some effort to put them on and initially felt tight, but then I didn't even notice. And no swelling after 35 hours travelling, so did the job perfectly.
Compression Travel Socks
Very comfortable and great service
Worked Perfectly!
These were AMAZING. Since I hit my 30's I've suffered swelling issues when flying long haul, these stood the test of time and stopped the elephant ankles from forming and what amazing friendly customer service I received. Thank you!
Awesome! Thanks for this great review and glad they worked so well for you. Happy travels! - Megan
Compression docks
4/5 stars only because I have yet to wear them! Extremely happy with previous purchases made with the Travel store
Compression socks
Very comfortable on back to back 26 hour long haul flight. They did not cut in at the top . Would recommend